WHY YOU SHOULD INVEST IN TENERIFE?
Where do we begin. The island has a strategic location, between Europe, Africa and America that offers competitive operating costs and a quality of life due to its excellent weather.
LIVE IN TENERIFE
Tenerife is a fantastic home for everyone. Tenerife is a great place to live for all ages whether you are working, retired or looking for a new base with a fantastic culture and environment for the whole family.
Enjoy all year round weather, stunning beaches, the best Water Kingdom in the World at Siam Park and a selection of Championship golf courses. More importantly the Tenerife life provides the perfect balanced lifestyle that is unrivalled anywhere else.
Moving abroad in the sunshine is most people's dreams and Tenerife has definitely grown over the years, many people who visited, now making it their permanent residence, choosing to live the amazing quality life Tenerife has to offer all year round.
Learn about why people choose to live permanently in Tenerife and make a smooth and easy transition. Here are some of the main reasons:
INVESTMENT OPPORTUNITIES
Tenerife is committed to diversifying its economy, taking advantage of its potential as a technological and knowledge centre to promote sectors such as the digital economy, creative and cultural industries, the blue economy or renewable energies.
THE CLIMATE
Yes, this is a massive aspect in relocation. That is because Tenerife enjoys 360 days of sun a year and who doesn't enjoy soaking up the Sunshine. When it's sunny, you feel great; when it's not, you don't. So ask yourself how do you want to live? In the warm all year round in your beautiful summer clothes or in the cold dark weather in your raincoat. Tenerife has a refreshing Atlantic breeze that keeps you nice and cool even in the summer months.
FRIENDLY CULTURE
The Spanish culture is full of cheerful, positive people who really know how to enjoy life. The locals are always very happy to help new people settle in which is very welcoming. The Local Spanish culture is warm and upbeat especially venturing to the local Restaurants.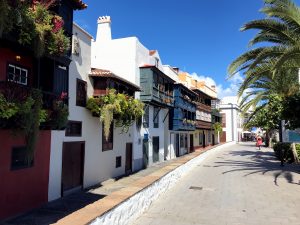 SCHOOLS
Schools and education are important when relocating with your family. It is important for expats relocating with their families to look for suitable schools, and then try to find suitable housing. To put your mind at ease, Tenerife has a wealth of private education with top schools that cater to a wide range of educational needs and International students.
If you wish to continue an education similar to back home, then International schools are a great choice. They ensure that the curriculum is clear and that the transition from one school to the next is as smooth as possible.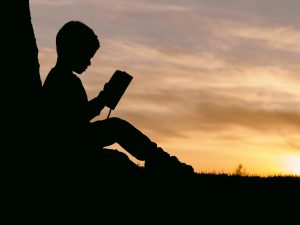 CONNECTIVITY
Tenerife is located in the Atlantic Ocean, in a very strategic point among Europe, Africa and America. The island is two and a half hours away from the Iberian Peninsula and just over an hour from the African continent, is an extraordinary access route to the countries of North and West Africa, and a magnificent platform for trade and business with companies from other latitudes, as it is integrated among the main routes of international trade.
It is the largest and most populated island of the Canary Islands, Spain and Macaronesia, with about 918,000 inhabitants. the canary archipelago currently has more than 2.15 million inhabitants, and receives about 8 million tourists a year, more than 85% of whom come from abroad.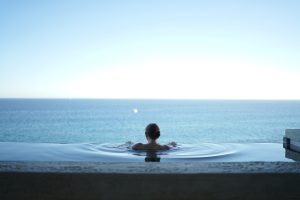 Gastronomy
Canarian and Spanish cuisine is high in seafood, fresh fruits, vegetables and salads making it one of the world's healthiest diets. The Restaurants in Tenerife are fabulous and if you know where to go you can find some of the best Restaurants out there. If you are really into your food and enjoy fine dining, you will be happy to here Tenerife has several restaurants with Michelin stars!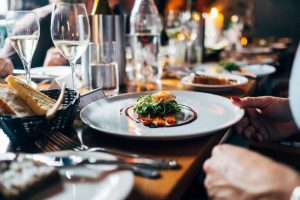 SPORTS AND OUTDOOR ACTIVITY
All adventure sports are available from the most beginner's level to the highest level, including rock climbing, Altitude training; all water sports, such as windsurfing, surfboarding, kitesurfing, scuba diving, canoeing, and kayaking; and all air sports, such as paragliding and hang gliding. Tenerife is the hub for all top athletes and major Sporting teams due to Mount Teide and the easy opportunity of altitude training on our doorstep. Also we have the best of the best in Tenerife Top Training. (T3) is one of the best Sporting complexes in the World offering high level professional conditions for every athlete.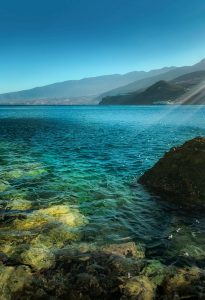 BEACHES AND MOUNTAINS
There are plenty of great beaches and beach bars in Tenerife. You can sit by the water with your toes in the sand, in the shade, with a cold beer or bottle of wine, and eat fresh fish whenever you want. Does it get any better than that? Perhaps, If you are more into snorkelling and exploring there are many hidden rock pools and natural pools to choose from. Hikers get your shoes ready as there is an unlimited number of National Park treks and the famous Masca route which is open for the public.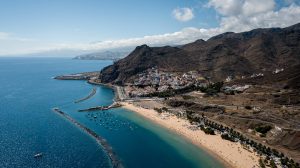 GOLFERS
in Tenerife there are about 9 golf courses, many of which are world championship-level. Imagine a property that is front line overlooking the Golf course which also has direct views of the landscaped mountains and the Sea.
Tenerife has become a very popular destination for golfers due to the affordability of accommodation and the easy logistics during your stay. Tenerife offers many high quality Golf companies renting out the top brands during your stay or providing you with the best new clubs in your new home!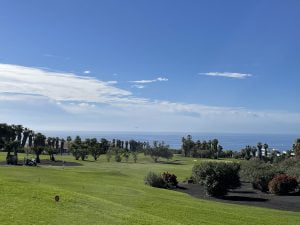 MOUNT TEIDE
The Teide National Park is located in the centre of the island, at an average altitude of 2,000 meters, and its summit represents the highest peak in Spain, at 3,718 meters . Its record-breaking figures also include that it is the most visited national park in Spain and Europe, receiving some three million tourists a year.
It is undoubtedly the place that most identifies Tenerife. The Teide National Park was declared a World Heritage Site by UNESCO in 2007 with the category of Natural Asset. It is also a European Diploma by the Council of Europe and is part of the Natura 2000 Network Places. And there is no lack of reasons for receiving such recognitions. On the one hand, it is the most complete example of supra-Mediterranean vegetation that exists. On the other, it constitutes one of the most spectacular manifestations of volcanism in the world, and of course, the most prominent in the Canary Islands.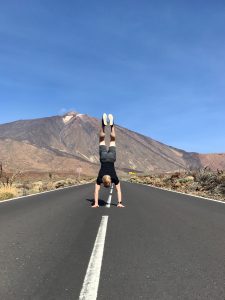 Best regards,
Jamie Palmer